Would you like to know which authors will take part in K15?
Quima Farré (K Team)
26 January 2015
The full programme of the festival will be announced in mid-February 2015. Until then, here's a preview of some of our outstanding guests: David Grossman, Rachel Kushner, Cristina Rivera Garza, Camille de Toledo, Taiye Selasi, Carles Torner and William T. Vollmann.
David Grossman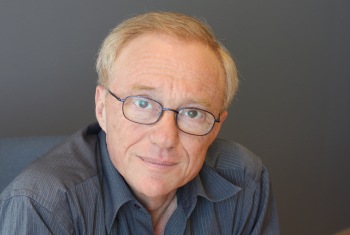 Considered one of the most important writers of contemporary Israeli literature and a committed pacifist, his work has been recognised by some of the foremost international awards. 
Born in Jerusalemin 1954, David Grossman is the author of nine internationally acclaimed novels, three non-fictional works and a collection of short stories, as well as a series of books and an opera for children, and a play. His bibliography includes the novels Be my Knife, To the End of the Land and Falling Out of Time, and the book of essays Writing in the Dark. His work has been featured in The New Yorker and translated into over 30 languages.
Grossman has received numerous international literary prizes, including the Prix Eliaette Von Karajan, the Marsh Award for Children's Literature in Translation, the Buxtehuder Bulle, the Sapir Prize, the Brenner, the Ischia International Award for Journalism, the EMET Award, the Geschwister Scholl Prize, the Albatross Prize awarded by the Günter Grass Foundation and the Prix Médicis. He has been presented with the award Chevalier de l'Ordre des Artes et des Lettres and, in 2013, the Prix du Meilleur Roman d'Editions Points for Une femme fuyant l'annonce and prize for the best career of the Calcari Foundation.
His pacifism occupies an important part of both his life and his work. In 2006 he was awarded the Premio per la Pace e l'Azione Umanitaria, in 2007 he received the Onorificenza della Stella Solidarita Italiana and, in 2010, the Peace Prize of the German Booksellers Association.
Rachel Kushner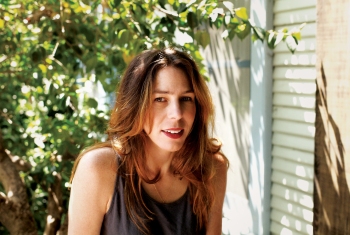 The latest revelation of US literature and the only writer to have been a finalist in the National Book Award with her first two novels.
Rachel Kushner was born in Oregonin 1968. The Flamethrowers is her second novel and was a finalist in the 2013 National Book Award, the most important US literary prize. Named Time Critics' Choice, The Flamethrowers was included on all the lists of best books of 2013, including those of the New York Times, BBC, Time, The Guardian and The New Yorker. New York Magazineconsidered it the number one book of 2013. Kushner's debut novel, Telex from Cuba, was also finalist in the 2008 National Book Award, the Dayton Literary Peace Prize, winner of the California Book Award and New York Times Notable Book.
Her narrative and essays have been published in The New York Times, The Guardian, Financial Times, The Paris Review and Artforum. Guggenheim Fellow 2013.
Cristina Rivera Garza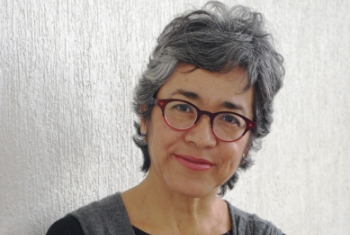 A foremost voice in contemporary Mexican literature. Novelist, poet, short story writer and teacher of writing, she is the only author to have won the International Sor Juana Inés de la Cruz Award on two occasions.
Cristina Rivera Garza was born in Matamoros, Mexico, in 1964. An inhabitant of the border and a wanderer. Writer and reader, first and foremost. She currently teaches Creative Writing at the University of California, San Diego. Outstanding among her novels are Nadie me verá llorar (English translation: No One Will See Me Cry) and La muerte me da, winners of the International Sor Juana Award in 2011 and 2009, respectively. Her books have been translated into (among other languages) English, French, Italian, Portuguese and Korean. She recently received the International Roger Caillois Award (France, 2013), and the University of Houston awarded her a Doctorate Honoris Causa. She is a member of the Sistema Nacional de Creadores de Arte.
Camille de Toledo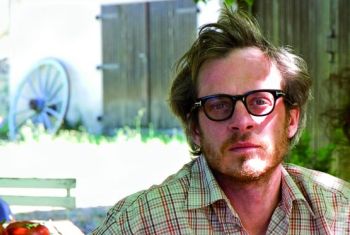 One of Europe's most thought-provoking young essayists and founder of the European Society of Authors
Camille de Toledo was born in Lyon in 1976, and studied history, political sciences, law and literature in Paris, before continuing his training at the London School of Economics and moving to New York to study film and photography. On his return to France he founded the magazine Don Quichotte, of which he is editor and photographer.
His books include Le hêtre et le bouleau: Essai sur la tristesse européenne (Editions du Seuil, 2009); Vies pøtentielles (Editions du Seuil, 2011); L'Inversion de Hieronymus Bosch (Verticales, 2005); L'Inquiétude d'être au monde (Verdier, 2012) and Oublier, trahir, puis disparaître (Editions du Seuil, 2014). He is currently a regular contributor to Pylône, a magazine about philosophy, art and literature. In 2008 he set up the European Society of Authors to promote a culture of all translations, with projects such as Finnegan's List and Secession.
Taiye Selasi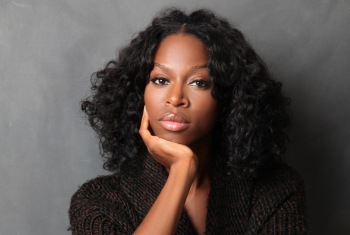 Creator of Afropolitanism and chosen by Granta literary magazine to form part of the volume with the best US short stories (2013), she is one of the latest incorporations to the Wylie Agency.
Born in London in 1979 and raised in Massachusetts, of Nigerian and Ghanaian origin, Taiye Selasi is a writer, photographer and filmmaker. She has a degree in American Studies from Yale University and earned her master's degree in International Relations from Oxford University.
In 2005 she published her seminal essay Bye-Bye, Babar (Or: What is an Afropolitan?) (LIP Magazine, 2005), offering an alternative view of African identity for transnational generations. In 2011 she made her fictional debut with the short story The Sex Lives of African Girls (Granta, 2011), selected for Best American Short Stories 2012 (Mariner Books, 2012). In 2013 she published her first novel, Ghana Must Go (Penguin Press, 2013), which made the bestseller list of The New York Times and the 10 Best Books of 2013 of The Wall Street Journal and The Economist.
With director Teddy Goitom of Stocktown Films, Selasi is executive producer of AFRIPEDIA, a six-part documentary about African creatives. With producers Fernando Meirelles and Hank Levine, she is working on EXODUS, a documentary about global migration.
Carles Torner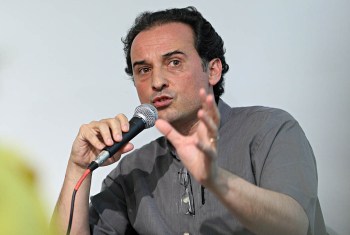 Poet, novelist and essayist, winner of the Premi de la Crítica de Poesía Catalana, and executive director of PEN International
Carles Torner was born in Barcelona in 1963 and gained his PhD in Education Sciences at the University of Paris VIII. He is a poet, novelist and essayist. His literary activity covers poetry, essay and narrative. His published books of poetry include A la ciutat blanca (1984), Premi Amadeu Oller 1984; Els límits de la sal (1985), Premi Carles Riba 1984; L'àngel del saqueig (1990); Viure després (1998), Premi de la Crítica de Poesía Catalana, and La núvia de Europa (2008). He is the author of the novel L'estrangera (1997), the essays El principi acollida. Sobre el diàleg intercultural (1995), La victòria pòstuma de Hitler (1995), Catalunya no governamental. Aportacions de cinc ONG catalanes a la governació (2001) and Shoah, una pedagogia de la memòria (2002), and the compilation of letters to women activists the world over, L'arca de Babel (2005). He has also contributed hundreds of articles to newspapers and magazines such as Avui, La Vanguardia, El País, Serra d'Or, El Ciervo, Foc Nou and Quimera.
Currently executive director of PEN International, he was previously secretary of the PEN Català, board member of PEN International and president of the Translation and Linguistic Rights Committee, where he devised and promoted the Universal Declaration of Linguistic Rights. He was head of the Literature and Thought Section of the Institut Ramon Llull from 2004 to 2010, and now lectures in the Blanquerna Communication Faculty (URL).
William T. Vollmann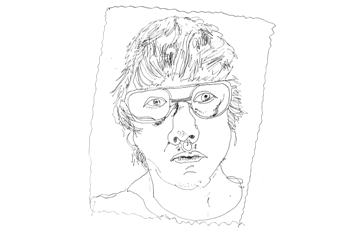 An unclassifiable writer considered by David Foster Wallace as one of the most singular voices of his generation, in 2005 he won the National Book Award for his novel Europe Central.
William T. Vollmann was born in Los Angeles in 1959. His extensive bibliography includes the novels Butterfly Stories, The Royal Family and Europe Central; the five published instalments of Seven Dreams about the conflicts between the native American Indians and European settlers; collections of short stories (13 Stories and 13 Epitaphs and The Rainbow Stories); a seven-volume critique of violence, Rising Up and Rising Down, and the essay Poor People.
In 2005 he won the National Book Award, the most important US literary prize. He has also received the PEN Center USA West Award for Fiction, the Shiva Naipaul Memorial Prize and the Whiting Writers' Award. His journalistic and fictional work has been published in The New Yorker, Esquire, Spin and Granta.