David Guzman
Cultural journalist specialising in literature and music.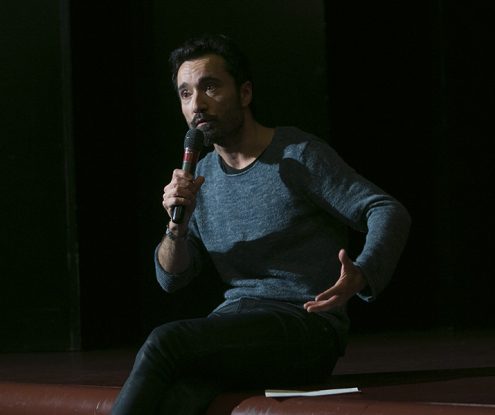 © CCCB, 2017. Autor: Miquel Taverna
David Guzman (Barcelona, 1978) is a cultural journalist specialising in literature and music. On television he heads the literature and landscape programme "Rius de tinta", on betevé. He was assistant director of L'illa del tresor (Canal 33) and for five seasons he presented the literary programme Qwerty, on BTV, where he has also featured as opinion leader on the magazine show Àrtic and as presenter of the interviews programme Terrícoles. Since 2005 he has worked at Catalunya Ràdio, where he formed part of El Café de la República, with Joan Barril, and of programmes such as Catalunya Vespre, Estat de Gràcia and El Suplement. In the press, he has been a contributor to the El País newspaper supplement Quadern. He heads talks on literature and opera and is lecturer of the Master's Degree in Publishing at the UAB. He is co-author of, among others, the books Breve historia del leer (Ariel, 2009) and El fin de una época (Barril & Barral, 2011).
Update: 01/03/2017