Eskarnia · Breaker · Celia Bsoul
Performers and rhapsodists present The Iliad in rap and through hip-hop culture.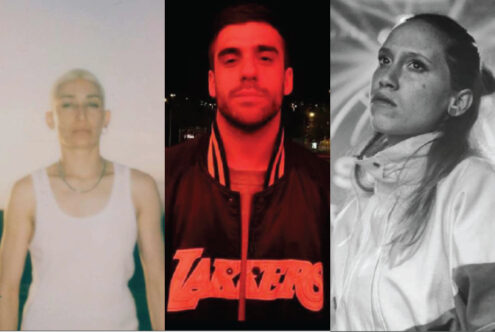 Eskarnia is a rapper, music producer and DJ. She combines her rap lyrics with assorted styles and performing genres. In the new millennium she has decided to shift from a more underground style of rap to combine her lyrics with poetry, theatre, and narrative.
Breaker, aka "Urano" has been an artist of the urban and hip-hop scene for more than twenty years. He is a dancer, MC, and producer, and is known for a style that stands out for its intensity, power, and lyrical rawness. One of his major works is U.R.A.N.O, a conceptual piece that unfolds in an unchanging atmosphere.
Celia Fernández Escobar (Celia BSoul) is a journalist, rapper, and poet. She has published the album Estacciones and has been active in different subject areas and with different people. She has worked as a scriptwriter and content creator for several television programmes, films, and festivals. In 2021, she was a finalist for the Third Poesia Viva (Living Poetry) award. She has also published the book Ciudad de los otros (City of the Others, La Imprenta, 2023).