Dan Franklin
Publishing sector professional, expert in innovation and digital publishing.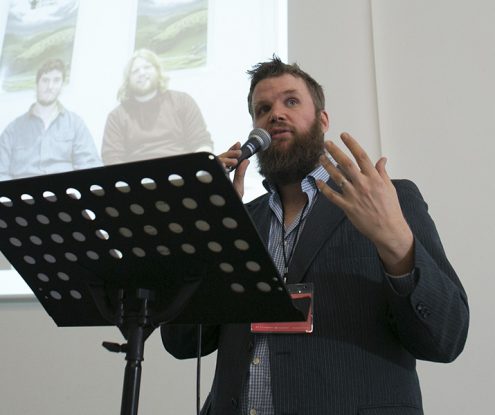 @CCCB, 2017. Auhtor: Miquel Taverna
Dan Franklin is a digital and publishing professional with over twelve years' experience in the book industry, working across all parts of the business in an editorial, marketing and digital capacity, from a medium-sized independent − Canongate Books − to the biggest publisher in the world, Penguin Random House. For eight years he has been at the forefront of digital publishing, whether it be customer-facing, author-facing or working with creative teams of all kinds – commissioning, strategizing, producing, editing, marketing, publicizing and project managing − and he played a dynamic and key role in book publishing's transformation to digital, remaining on the crest of the wave in digital media innovation in recent years.
Update: 01/03/2017 12:00 am