Paul Mason
A journalist specialising in economics and a leading author in the realm of the collaborative economy.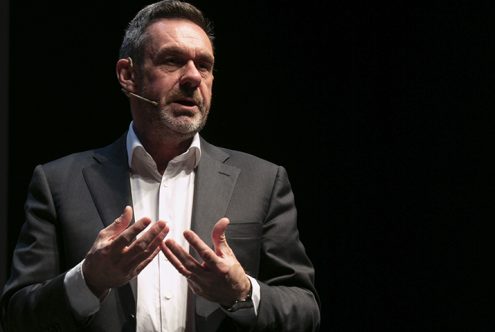 © CCCB, Miquel Taverna, 2019
Paul Mason (1960, Lancashire) is a prominent figure in British journalism. He worked as the BBC's economic correspondent and subsequently as chief editor of the economy section of Channel 4 News. After 15 years in public media, he is currently a freelance journalist and contributes as a columnist to The Guardian.
Besides his journalistic work he is a teacher, filmmaker and the author of various books, including the celebrated essay PostCapitalism (Allen Lane, 2015). Mason forecasts in a solid and well-documented way the collapse of neoliberalism and surveillance while encouraging people to take advantage of the opportunity to make way for a new fairer and more sustainable economic system, supported by digital technologies. PostCapitalism has been translated into 16 languages and has become a best seller.
He recently participated as a speaker at the 1st Barcelona Open City Biennial of Thought.
Update: 23/01/2019 12:00 am
Previous activities
The Red Star and the Green Planet