Elisa McCausland
Writer, literary critic and journalist, she is a great connoisseur of the world of comics and science fiction.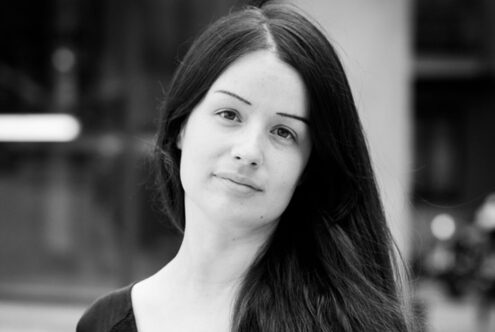 © Ajo Fernández
Elisa McCausland earned a degree in Information Science from the Complutense University of Madrid. She collaborates in various media outlets, where she writes about cinema, literature and comics, and she is a regular on various radio programmes and podcasts. She began her career at El Salto, where she has published pieces on comics and feminisms since 2013. Her articles have also appeared in specialised magazines and other media such as Pikara Magazine, Canino, El Diario.es and Fanzine digital. In 2017, she published Wonder Woman: El feminismo como superpoder (Errata Naturae), a defence of feminism in the form of an essay on the archetypes of the superheroine, which was awarded the Ignotus Prize. Her latest publication Supernovas. Una historia feminista de la ciencia ficción audiovisual (Errata Naturae, 2019) is an in-depth exploration of the science fiction genre written in conjunction with Diego Salgado. She is one of the promoters of the collective "Autoras de Cómic" (AAC) and a member of the Association of Critics and Disseminators of Comics (ACDCómic).
Previous activities
Martian Series: More Fiction Than Science?