Lynne Segal
Feminist and expert in gender studies and politics, foremost international reference, author of Why Feminism? Gender, Psychology & Politics.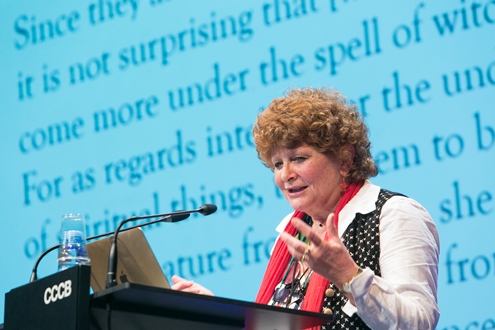 Lynne Segal © CCCB, Miquel Taverna, 2017
Lynne Segal (Sydney, 1944) is Anniversary Professor of Psychology and Gender Studies at Birkbeck, University of London, in the department of Psychosocial Studies. She has written many books on feminism, gender and politics, including: Is the Future Female? Troubled Thoughts on Contemporary Feminism (Virago, 1987); Slow Motion: Changing Masculinities, Changing Men (Palgrave, 2007); Straight Sex: The Politics of Pleasure (University of California Press, 1994); Why Feminism? Gender, Psychology & Politics (Polity, 1999); Making Trouble: Life & Politics (Serpent's Tail, 2007); Out of Time: The Pleasures & Perils of Ageing (Verso, 2014); and Radical Happiness: Moments of Collective Joy (forthcoming).
Update: 19/01/2017 12:00 am
http://www.bbk.ac.uk/psychosocial/our-staff/academic/lynne-segal
Previous activities
OPENING. When everything changes