CaldodeCultivo
Transdisciplinary artistic collective.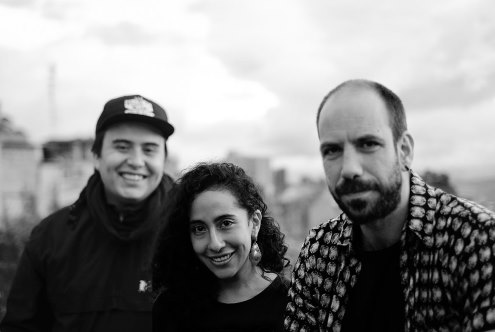 CaldodeCultivo
CaldodeCultivo is a transdisciplinary collective for creation and research based in Bogotá, formed by Unai Reglero, Gabriela Córdoba and Guillermo Camacho. Its artistic practice focuses on questioning neoliberal policies and the narratives that justify them, placing in evidence the impositions, exclusions and violence that they involve through projects where it deploys various strategies – from installations in the public space to video – to create counter-information mechanisms that involve affected communities. The aim is to amplify struggles, resistance tactics and survival strategies of the so-called "informal city", that great mass of people and places that see themselves excluded from development.
Among its recent projects highlights include: Detroiters (Ideas City Detroit – New Museum. USA, 2016); Medellín Sobre Todos (MDE15. Medellín International Art Meeting, 2015), Comanche (Artecámara. Bogotá, 2015), Yo no soy una puta (Idartes, Bogotá, 2014), Terra Promesa (Künstainer, Tarragona, 2014), Arriba los de Abajo (La Otra Bienal, Bogotá, 2014) and Europa (Expeditions.eu, Warsaw, 2013).
Previous activities
CaldodeCultivo and Riot Über Alles