Lisa Appignanesi
An essayist and novelist, she is a leading figure of the English cultural scene.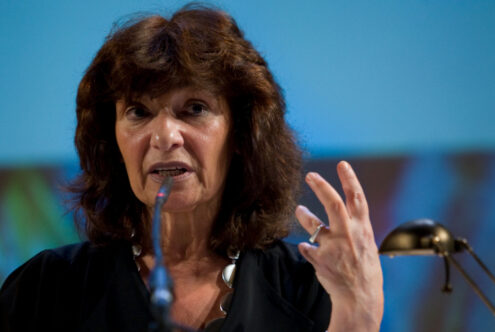 Lisa Appignanesi was born in Poland, grew up in Quebec and presently lives in London, where she is one of the most influential figures of the United Kingdom cultural scene. As an author, she is interested in studying the emotions and the intersection of psychoanalysis and gender. She has been president of the Royal Society of Literature (with which she is still associated), the Freud Museum, and English PEN, and was deputy director of the London-based Institute of Contemporary Arts for ten years, as well as being a jury member for numerous literary awards. As well as being a novelist, she has published numerous non-fiction works including Freud's Women (with John Forrester), which was reissued in 2005, Simone de Beauvoir (2005), Mad, Bad and Sad: A History of Women and the Mind Doctors from 1800 (2008), All About Love: Anatomy of an Unruly Emotion (2011), and Everyday Madness: On Grief, Anger, Loss and Love (2018).
As a cultural chronicler, she has edited several publications, has written for the Guardian, The New York Review of Books, and other media outlets, as well as frequently participating in BBC radio broadcasts. Her translation, with John Berger, of Nella Bielski's novel The Year Is '42 was awarded the 2005 Scott Moncrieff Prize for Translation. She is also a guest lecturer in literature and the humanities at King's College, London. In 2013, she was appointed Officer of the Most Excellent Order of the British Empire (OBE) for her services to literature.