Nicolás Castellano
A journalist specialising in the areas of migration, cooperation, and development.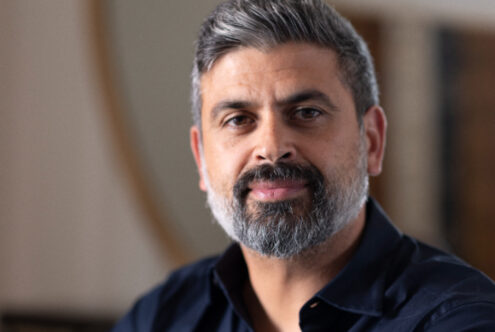 ©︎ Ofelia de Pablo / Javier Zurita
Since 2000, the journalist Nicolás Castellano has been working with Cadena SER and is currently employed in its central newsroom in Madrid. Over the past 23 years he has specialised in forced migrations, especially in Africa, but also America, Asia, and Europe. He has been a special envoy covering natural disasters like the earthquake in Haiti in 2010, and the tsunami in Japan in 2011, and has also covered other humanitarian emergencies. His work has been recognised with several awards throughout his career.
He has reported from more than fifty countries, and drawn attention to overlooked conflicts, for example in the Democratic Republic of the Congo, the Central African Republic, and South Sudan. In Sicily, Lampedusa, and the Greek islands, he has reported on arrivals of migrants and refugees. His articles have been published in Canarias7, El País, and Revista 5W and he also author of several books, as well as a documentary filmmaker.
Previous activities
Stories Whispered in the Ear