Rodrigo Fresán
A writer and literary critic, awarded the Prix Roger Caillois in 2017 in recognition of his entire body of work.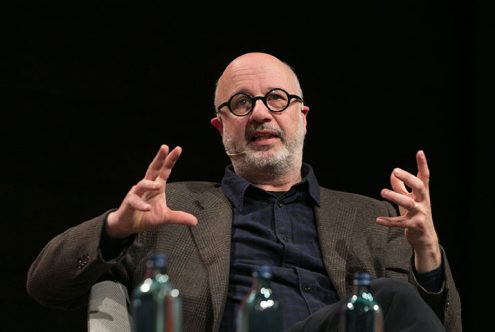 CCCB, 2019. CC BY-SA-NC Miquel Taverna
Rodrigo Fresán (Buenos Aires, 1963) made his debut in the literary field with Historia argentina (1991), which was extremely successful in his native country. In 1999 he moved to Barcelona, where he writes his books and also works as a literary critic. He has published Vidas de santos (1993), Trabajos manuales (1994), Esperanto (1995), La velocidad de las cosas (1998), Mantra (2001), Jardines de Kensington (2013), El fondo del cielo (2009), La parte inventada (2014) and La parte soñada (2017). At present he is working on La parte recordada, the third part of a trilogy on writing. His works have been translated and published in over 13 countries. In 2017 he was awarded the Prix Roger Caillois for the totality of his body of work.
Fresán is a contributor to numerous international journalistic media and has translated, annotated and written prologues for books by Ann Beattie, Roberto Bolaño, John Cheever, Frank Conroy, Denis Johnson and Carson McCullers, among many others.
Previous activities
The Stories that Move Kubrick