Nil Ciuró
Pianist, composer, and music producer.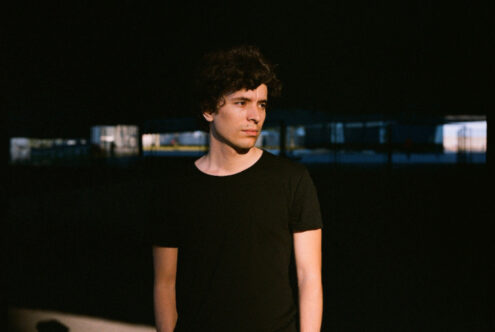 © Image courtesy of Nil Ciuró
The work of the pianist and composer Nil Ciuró is a fusion of minimalist, contemporary, electronic, and experimental music. He is also a music producer and sound designer for audiovisuals, shorts, documentaries, and dance, among other disciplines. His debut Futuralgia was released in 2016 by the Swedish label 1631 Recordings. This was followed by Inwards in 2019. He composed his third album Oversoul – a solo for an intentionally muted piano – during the lockdown of 2021.
His compositions often combine the acoustic sounds of pianos and strings with electronic echoes of synthesisers and snare drums, a combination that results in an organic mix of classical and modern. He has participated in festivals like Eufònic, which supports sound, digital, and digital-performative arts, and he works with other artists in a range of initiatives.
Previous activities
With Eyes of Salt: Poetry and Music in Three Movements