Jarvis Cocker
A legendary figure in the British music scene, frontman of Pulp.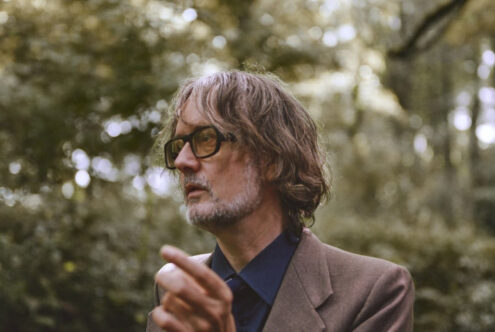 © Tom Jamieson
Jarvis Cocker is a multi-talented British artist. In 1978, he founded the pop band Pulp, which became internationally successful in the 1990s. The lyrics of his songs have become generational anthems. He has worked as a broadcaster for several award-winning radio programmes on the BBC.
In the literary field, in 2011 he published Mother, Brother, Lover (Faber), a selection of seventy of his lyrics, chosen and annotated by him. In 2023, he published his first prose work, Good Pop, Bad Pop (Penguin), in which his encounter with old souvenirs and keepsakes triggers an anecdotal history of pivotal moments in his life and musical journey. Jarvis Cocker has honorary doctorates from both Sheffield Hallam University and Central Saint Martin's School of Art.