Niño de Elche
A multifaceted and multidisciplinary artist, his perspective on flamenco explores its hybrid nature.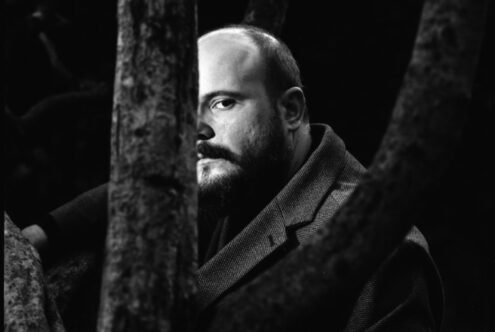 © Image courtesy of Niño de Elche
Niño de Elche is an artist who defines himself as "undisciplinary" and "ex-flamenco". In his various artistic projects he has been able to bring together genres and disciplines, combining flamenco, free improvisation, kautrock, and electronic, electroacoustic, and contemporary music with poetry, performance, dance, and theatre. He has released thirteen albums as well as publishing four volumes of poetic writings. He has worked with internationally recognised artists including Angélica Liddell, Rosalía, Ernesto Artillo, María Muñoz, Rocío Molina, Cabosanroque, Raül Refree, and C. Tangana.
Together with Pedro G. Romero and Israel Galván, he was one of the Spanish artists invited to Documenta 14, with the project "La farsa monea" (False Currency). In the domain of film, he starred in the musical documentary Niños somos todos (We're All Kids, directed by Sergi Cameron), and the film Canto cósmico (Cosmic Song), by Marc Sempere and Leire Apellániz is based on his life and work. He has shown the work "Auto Sacramental Invisible. Una representación sonora a partir de Val del Omar" (Invisible Auto Sacramental: A Sonic Representation from Val del Omar) for the Queen Sofía National Museum Art Centre.
Previous activities
With Eyes of Salt: Poetry and Music in Three Movements