Thinking in Strips
Jorge Carrión
26 January 2017
Now, at this turn of the century, the production and reading of graphic novels—books that use illustration and comic strips to tell stories with the scope and ambition of a novel—have been normalised. Stories that may be fictional, autobiographical or journalistic. Or even stories that are not necessarily narrative, but essayistic. Thinking in images, thinking in panels, thinking visually: human beings have always done it, but now the creative community and the editorial industry agree on the importance of developing the potential of these hybrid languages.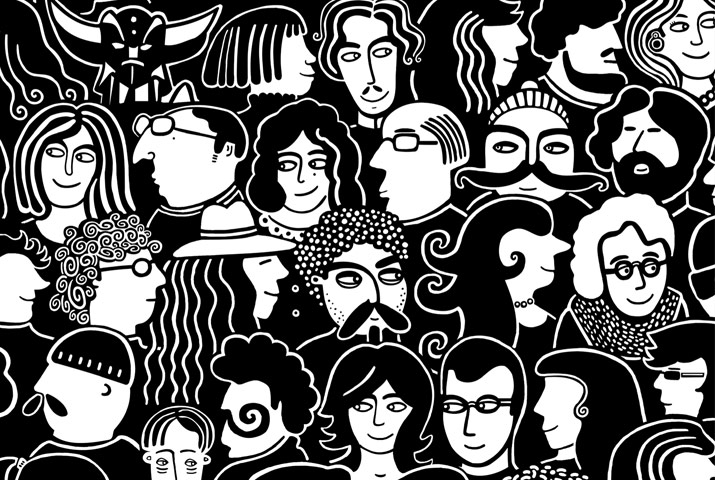 Je me souviens – Beyrouth (2008), Zeina Abirached.
At K17 we bring together four of the leading international exponents of the graphic novel, with particular emphasis on the relations between documentary and fiction, using complex narrative architectures, with the aim of addressing the theme seriously and with great visual imagination. In her two best-known works, Exit Wounds and The Property, Israeli Rutu Modan starts out from two very different real situations: the first is about the Palestine-Israeli conflict, whereas the second reconstructs an emotional story with real actors who play the characters that she has imagined so that she can draw them. Lebanese writer Zeina Abirached uses her poetics to address the ties between Europe and the Middle East. Her most important graphic novel, Le piano oriental, recounts the adventures of her great-grandfather, who invented a piano that played both Eastern and Western scores. In his latest work, La casa, Spaniard Paco Roca also fictionalises a relative (his father), whereas in his previous work, Los surcos del azar, he devised a sophisticated narrative artefact to narrate the tragicomic story of La Nueve, the company of republican soldiers who liberated Paris. And, finally, in his ongoing work Manifeste incertain, French graphic novelist Frédéric Pajak hybridises cultural essay and autobiography, text and drawing, to find, in authors like Cesare Pavese and Walter Benjamin, beacons who shine light into our world.
They are all joined by an interest in memory and in the extinct 20th century. Graphic art at its very best. Plus international renown. All we have to do now is to listen to them.